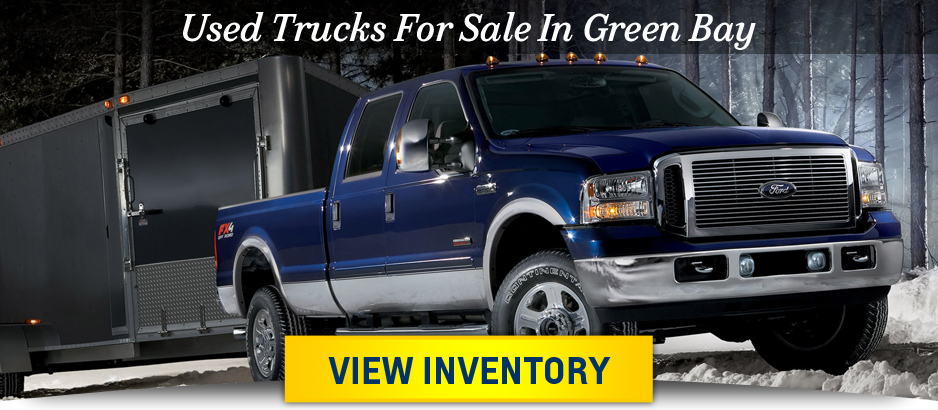 Used Trucks in Green Bay WI
Trucks have a variety of uses for a variety of consumers. But not all consumers are in a position to buy a new truck. That's why Broadway Automotive stocks a huge selection of used trucks in Green Bay, WI. With trucks from a variety of brands always available, Broadway Automotive has set itself apart from the competition by being the premier used truck dealer in Green Bay and the surrounding communities. All of the used trucks on the lot are offered at reduced prices, as saving money for consumers is high priority at Broadway Automotive.
The Broadway Used Truck Advantage
• Great prices on used trucks
• Many different brands available
• Constantly changing selection
• Late-model and older trucks
• Financing available
See What We Have in Store
There's a reason consumers looking for the best used trucks in Green Bay choose Broadway Automotive. Actually, there are several of them. Among these is the great selection available at low prices – which are factors that everyone can appreciate. Check out the full selection by clicking above and see if the right truck for you is on the lot now!