2015 Ford F-150 Green Bay WI
You won't look at trucks the same way again. What Ford has done with the new F-150 is going to completely change the game. From the engine under the hood, to the makeup of the actual exterior panels and frame, the 2015 Ford F-150 in Green Bay WI is going to be something like the industry hasn't seen before. And being that the F-150 has already been America's best-seller many times over, the outcry for this new version will be legendary.

Just like always, there will be plenty of versions of the Ford F-150 to choose from. But the many editions will each get a welcomed change. The culmination of all of it is a new truck that is sure to set all kinds of records.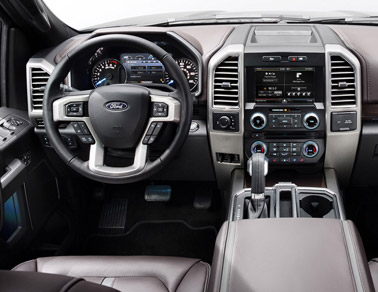 High Strength at a Lighter Weight
Somehow, Ford has found a way to make the 2015 Ford F-150 lighter while also making it stronger. The new truck will consist of aluminum alloy body panels that are expected to reduce the truck's weight by 700 pounds. But at the same time, the F-150 will also be stronger thanks partly to these same panels. The aluminum alloy is military grade - very similar to that used on vehicles like the HMMWV and Bradley Fighting Vehicle.

The new high-strength steel on the frame of the 2015 Ford F-150 in Green Bay WI also has a part in making the vehicle tougher. In fact, it will be the strongest F-150 frame ever built. Clearly, Ford isn't playing around with this new truck.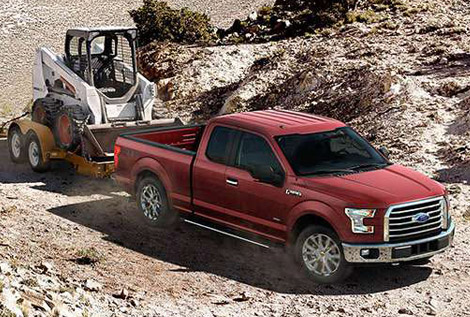 New Engines on the 2015 Ford F-150 in WI
Some of the major buzz surrounding the new 2015 Ford F-150 in Green Bay is the addition of two new six-cylinder engines. One will be the new 2.7-liter EcoBoost V-6 that will feature Start-Stop technology. This is expected to be one of the most efficient engines ever put under the hood of the F-150. Also added to the lineup will be a 3.5-liter V-6 Ti-VCT engine. This will be in addition to engines like the 3.5-liter EcoBoost V-6 and 5.0-liter V-8 FFV.

Get updates on the new 2015 Ford F-150 at Broadway Automotive in Green Bay. Fill out the form above to make sure you are among the first to own this revolutionary Ford truck.
Schedule Testdrive
Featured Pre-Owned