Danielle Hinz
Broadway is amazing! I went there 3 years ago and bought my car. After having a few bad experiences with my local car dealerships Broadway made a great impression on me. They have the best customer service and friendly staff. They are fair and always honest. I always recommend my friends to go there. I plan on going to Broadway for any vehicles I buy in the future.
Matt Rentmeester
Broadway is a top notch dealership. Recently we were shopping around for a minivan and worked with four other places and got the best customer service from Broadway.
Christie Baranczyk
Broadway has the best customer service. We looked at another dealership and had a car picked out, but ended up going to Broadway and purchasing a completely different vehicle simply because of the customer service! We've had it for a year, and have had a wonderful experience so far!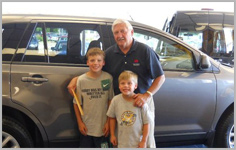 Matt Cowan
Weve had multiple issues with our expedition that.we purchased elsewhere. Broadway service has done a wonderful job fixing it, working with our extended warranty, and good customer service. My wife has had a wonderful experience. They explained the issue, and most importantly they fixed the issues.
Kelly Schoneman
My husband and I love Broadway ... we just purchased a used Sonata from them last night and we feel like we are driving around a brand new car! The customer service was efficient, quick and flexible. They offer great financing and service packages ... along with their current employee pricing. We are very happy!
Jason Dreier
Prices and Customer Service are unmatched. I bought two vehicles recently, one at Broadway and the other at one of "the other guys"...MUCH happier with Broadway.
Lisa Kolocheski
I cannot wait. Brad Wery has been wonderful and patient with us on our purchase. Everything goes very smooth when dealing with Broadway. The service dept goes above and beyond customer service.
Charlie Gille
The salesman don't constantly pester and follow me around when I'm looking in the lot.
Robert Gille
The sales team are great to work with and they make sure that you are satisfied with all aspects of the purchase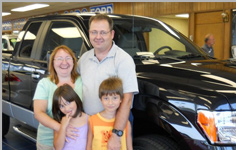 Dale Kassner
Customer service is awesome. Sales staff, service center and quick lube center. Great people to work with. Completely satisfied with our 08' F-150.
Dave Moesch
Never heard an unkind word at Broadway!
Cheryl Forst
I have purchased a car from you in the past. Good service as far as customer service and getting the car serviced also. I would definetely come back in the future if I were in need of another vehicle.
Brianne Lemens
Broadway is close to home, easy to work with, and has very friendly employees.
Sue Murphy Harp
In 2004 we purchased an Olds Silhouette minivan from Broadway. So when it came time for a new vehicle, of course, we visited Broadway. In January of this year, we purchased a 2010 Chevy Traverse from Broadway, which I absolutely love!! We have been very satisfied with everything at Broadway, from the employees to the service. If word-of-mouth is important to a business, we have only good words to say about Broadway.
Harry W. Thibedeau
Great selection and no pressure salespeople!!! I took a walk thru your lot just looking for a rag-top VW bug staff gave me info...but let me just check things out... My wife and I wi...ll be back!!
Mazy Shariff
Great selection of cars for all budgets! Outstanding service!
Nicole Sinicky
I was looking for a place that treated you like a customer not just another number. I had my first experience with Broadway on August 17th and it was great. They were concerned about what I said was going on with my vehicle. The next place I will go to buy a vehicle in the future will be Broadway!
Sheri Ault
I saw the vehicle I wanted online and when I went there it's wasn't on the lot but they offered me a similar one. I took that one for a test drive but still wanted to see the one I had seen online. The next day it was ready, I saw it, drove it, and I bought it!! I absolutely love my truck!!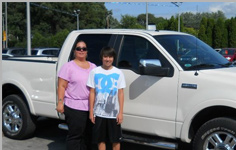 Donald Hayes
We southerners tend to think that we invented hospitality, but the Service team at Broadway Automotive takes hospitality to a level seldom seen in your industry!
Dolly Boehm Guns
The service is awesome and everyone is friendly! Thanks Broadway!
Sue Sylvester Maleport
Great customer service....love our new truck!!
Dina Perrault
Excellent customer service. Love the VW's!!!
Kevin Ullrich
Broadway's service is 2nd only to a Packer victory!
Michael Patrick
I have never been disappointed with Broadway. It's a great dealership that cares about the community! Thanks Broadway and congrats on your anniversary!
Kelly Ullrich Robinson
My brother and my nephew are my favorite people in the world, and Broadway is where I'll send them for a new car! Nothing but the best for those Packer's fans! My brother was in an accident Saturday which took off the front end of his car! He needs a car to get to the Packer's games! Broadway is the place to go!